High Quality Qigong and Medical Qigong Education
At Qigong Awareness, our Mission is to help you to heal yourself and educate you to facilitate healing for others through high-quality Qigong and Medical Qigong education. All of our Medical Qigong workshops and our online Medical Qigong courses are approved for CEU's for both Acupuncturists and Massage Therapists.
David and Tanya Coon
Founders of Qigong Awareness LLC
Tanya, an Acupuncturist, and David, a Medical Qigong Master and Martial Arts Instructor, met in 2002 and connected instantly. Both recognized how perfectly their backgrounds and expertise blended together to offer the cutting edge combination of Acupuncture and Medical Qigong Treatments. They were married in 2004 in Hawaii.
Tanya and David discovered, through their 20 years of working together in private practice, just how powerful the healing results of combining both Acupuncture and Medical Qigong into one session can be. They realized their calling was to help people learn Medical Qigong and how to combine it with other therapeutic modalities such as Acupuncture, Massage Therapy, Physical Therapy, Chiropractic, and more.
Tanya and David have expanded their reach with nationally-approved continuing education courses across the country, to Acupuncturists and Massage Therapists, as well as lay people desiring to heal their minds and bodies through Medical Qigong practices. These courses are available as live weekend intensives and online courses.
In 2017 Tanya and David began offering a Certified Qigong Instructor Training Program and a Certified Medical Qigong Practitioner Training Program. Many of their graduates are already teaching at hospitals, businesses, corporations, retreat centers, recreation centers, schools and private healing centers. This will bring even greater healing and awareness, of Medical Qigong to our local communities and our nation as a whole
David J. Coon
Medical QiGong Master
David is a Medical Qigong Master with over 35 years of experience facilitating healing for people around the globe. David is the author of Qigong For Beginners: Your Path to Greater Health & Vitality available on Amazon. David has been featured on KGNU radio programs, in newspapers around the country, and has published articles in Magazines including "Medical Qigong and Acupuncture, A Cutting Edge Combination," featured in Acupuncture Today. He has taught and lectured around the country to both laypeople and professionals about the healing power of Qigong. David's Qigong practices are now being practiced around the world. They are simple, effective, and can be practiced by anyone at any age.
When David was fifteen years old he was diagnosed with a severe spinal disease and told that he would be crippled by the time he was thirty years old. Unwilling to accept this fate, David began intensively studying Oriental Medicine, Medical Qigong, Martial Arts, and Meditation.
David learned how to cultivate and direct the energetic life force called Chi in Traditional Chinese Medicine. Through Qigong practice, David healed his spinal disease completely! David also found that his mood, his attitude, his outlook on life, and his intuition had all increased exponentially. He was drawn to teaching and sharing these healing practices and spiritual counsel with others.
David also has a vast Martial Arts background with Black Belts in Karate, Tae Kwon Do, and Kenpo Karate. He has been an Instructor of Jeet Kune Do and Filipino Martial Arts. He has also studied Japanese Ju Jitsu, Kung Fu, Small Circle Ju Jitsu, Aikido, Chen Style Tai Chi, Brazilian Jiu-Jitsu, Pen Jak Silat, Kendo, and more…
David's Qigong Practices are underpinned by his Psychology degree from the University of Connecticut and three years of experience as a Professional Counselor in Louisville, Colorado.  He also spent three years at the University of Colorado studying Molecular and Cellular Biology to better understand the inner workings of the body on a cellular and biochemical level.
David began in 2007 offering continuing education workshops to Acupuncturists through the NCCAOM, the governing body for Acupuncture in the United States.
Alongside his busy traveling, writing, and filming schedule David offers private Medical Qigong Healing Sessions, Personal Coaching, and Distance Healing around the country and beyond.
Tanya Mei-Tai Coon
B.S., M.O.M., LAc, Dipl.Ac.
Tanya is the President and Co-Founder of Qigong Awareness, LLC. She holds a Bachelor of Science Degree in Business from The University of the State of New York (Excelsior College) from 1989. She received her Master of Oriental Medicine Degree from The Santa Barbara College of Oriental Medicine in 1999. She is a Licensed Acupuncturist and Nationally Certified by the NCCAOM, The National Certification Commission for Acupuncture & Oriental Medicine. She is also a professional member of both the AAAOM, The American Acupuncture Association of Oriental Medicine and the NCSAAM, The North Carolina Society of Acupuncture and Asian Medicine.
Tanya has been offering healing work for over 30 years. She offers an effective gentle needling approach to her patients and has developed her own methods over the years. She incorporates various modalities: moxabustion, far-infrared, energetic grounding, toning, medical qigong, distance acupuncture and ties it all together with her compassionate and intuitive approach to healing of the mind, body and spirit. Tanya currently offers phone sessions.
Tanya created the Qigong Awareness Certification Program in 2017. This Certification Program for Qigong Instructors and Medical Qigong Practitioners has graduated several successful Certified Qigong Instructors across the country. These Qigong Instructors are offering weekly Qigong Classes that bring the healing power of Qigong to their local communities.
In 2020 Tanya created a 2 unit Distance Acupuncture & Treating Needle Sensitive Patients Online Course for Acupuncturists.
Tanya enjoys sharing delicious Asian meals with her family and friends. She also enjoys making drip castles and swimming in the ocean with her daughter. Tanya and David quite literally take their daughter's homeschooling on the road as they travel around the country! Their daughter Bella is often seen cartwheeling down the halls or assisting with a Medical Qigong Healing…
Qigong Awareness Intensives are
Certified Through These Organizations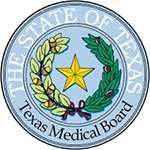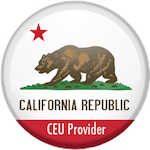 CEU Units for Acupuncturists & Massage Therapists
NCCAOM* - National Certification Commission for Acupuncture & Oriental Medicine - NCCAOM Provider #507
CA Acupuncture Board** - California Acupuncture Board - CA Provider #1156
NCALB - North Carolina Approved for Acupuncture through NCCAOM reciprocity
CE Broker - Florida & Georgia Acupuncture Board - CE Broker #50-18015
Texas State Board of Acupuncture Examiners - Provider #CAE00022
CTCMA BC – College of Traditional Chinese Medicine & Acupuncture for British Columbia through NCCAOM reciprocity
CAAA Alberta – College and Association of Acupuncturists in Alberta Canada through NCCAOM reciprocity
Acupuncture Council of Ireland – through NCCAOM reciprocity
NC, SC, CA, IL, NJ, ND, Approved for Massage Therapy*** through NCCAOM
*NCCAOM is the National Certification Commission for Acupuncture & Oriental Medicine. We here at Qigong Awareness offer 15 PDA Points approved by NCCAOM in Core Competency in the AOM-OM Category. 
**CALIFORNIA ACUPUNCTURE BOARD. Qigong Awareness currently offers online and live continuing education units that meet the California Acupuncture Board Category 1 Requirements.  Every two years California Acupuncturists are required to have 50 continuing education units for license renewal.  The majority of the continuing education units must be taken in Category 1.  Only 5 units may be in Category 2.
***Massage Therapists! Depending on which state you reside in the NCCAOM approval actually gives many states approval for their Massage License Renewal. Check with your local state Massage Licensing Board for reciprocity with NCCAOM.
Disclaimer
Medical Qigong is a form of alternative medicine and is in no way a replacement for Western Medical Treatment. We do not diagnose or treat health conditions. We rather support the body's ability to heal itself. Please consult your physician regarding any health conditions.