Live Streaming & In-Person
Refine your practice in this intimate setting
Master Class – Technique & Form
In this Live, in-person and online, 2-hour live streaming event, Qigong Awareness Certification Program Students will demonstrate Qigong Exercises, and Instructor Medical Qigong Master David J. Coon will guide participants in proper form and technique. This is an excellent opportunity to meet with the Master to receive real-time feedback that will help you in developing your Qigong practice and teaching skills. As one student at a time demonstrates Qigong Exercises, the students tuning in from around the world and in person will follow along. Space is limited to 8 participants. Fee: $150
Details: Please prepare three Qigong Exercises from our Certification Program (3 repetitions of each exercise) to demonstrate online. David will then share with you and the group suggestions and modifications of your three Qigong Exercises. You will learn from your demo period and the other students' demonstrations. Please also prepare extra Qigong Exercises since other students that demonstrate before you may already ask for the same exercises. You might already feel that you no longer need extra guidance on that exercise—having said that, it is appropriate to ask for guidance on exercises that have already been demonstrated if you would like David to ensure that you have proper form and technique.
This 2-hour event counts towards any of the documented practice hours for any of the five Levels of Qigong Awareness certification programs. Please enter the date and name of this event when documenting the two hours within your Level Program.
In-Person Location: Hilton Garden Inn Wilmington Mayfaire Town Center 6745 Rock Spring Road, Wilmington, North Carolina, 28405. Meeting Space Room: Orton or Airlie
Live Streaming Location: A Zoom link will be provided shortly after registering for this program.
Pre-requisite: Enrollment in Qigong Awareness Level I or higher Certification Programs.
This class is not required but is highly recommended. May be taken multiple times for Qigong Awareness Certification Program credit.
Refund Policy: No Refunds. A one-time transfer is available in case of emergency at the President's discretion.
You will learn to:
Adjust form
Improve & refine technique
Move into a deeper practice
Who should take it?
Students in Qigong Awareness Certification Programs Level I or higher.
Please call 910-833-8036 or email us: [email protected]
Master Class Fee
Technique & Form
$150
Pre-requisite: Enrollment in Qigong Awareness Level I or higher Certification Programs.
Our next class will be held November 11th, 2-4pm EST 5-7pm EST
Course Highlights
Perfect Your Form
Learn to Adjust Student's Form
Refine Your Technique
Deepen Your Practice
"David is hands down the best instructor I've ever worked with, masterfully teaching physical exercises and benefits while also sharing spiritual wisdom in a comprehensive and simultaneously awe-inspiring way."
Laura Layky – Tarpon Springs, FL
Frequently Asked Questions
Will I learn Acupuncture Points?
The courses in the Certification Program primarily discuss the deeper energetic anatomy and energy pathways: this would include the chakra system, the three dantians and three treasures, and specific acupuncture meridians that are connected to "deeper" energetics like Ren, Du, and Chong Mai in connection to Ida and Pingala and Shushumna in the Indian System.
Certain acupuncture points are discussed as well as understandings related to different organs. But rather than going into all of them, there is an emphasis on certain extra potent places like stomach 36, also known as the three-mile point, and how this relates to deeper healing. As well as the yin tang brow chakra and others.
But again, emphasis is not on all points and meridians but rather focused on the deeper chi reservoirs in the body and the more primary energetic forces. Again those include deeper pathways and specific points associated with those pathways or energy vortexes.
Also, because many of our students are acupuncturists, they already know the acupuncture and acupressure points.
As far as the Medical Qigong technique, I typically demonstrate hands-on and hands-off techniques because some practitioners work with one more than the other. I will show hands-off and even distance healing but then typically address the massage therapist style of working and how to incorporate the technique and the acupuncturists who will be using needles.
If I have already taken one 15 CEU Intensive can I still take Level I All-Inclusive?
Yes! You will actually receive a $199 DISCOUNT if you have previously completed a 15 CEU Intensive with Qigong Awareness, LLC. The Intensive you previously took will replace one of the All-Inclusive Level I Intensives. Please email [email protected] with the name of the previous 15 CEU intensive completed and request for a $199 discount.
You will be sent a one-time promocode for a $199 discount to purchase Level I All-Inclusive Program if you have previously taken a Qigong Awareness 15 CEU intensive.
Because you have already completed one 15 CEU intensive you will only be required to complete one of the two required 15 CEU intensives for Level I. Please choose which of these you would prefer to take to complete your Level I certification. The other 15 CEU intensive will be removed from your Level I program.
Please choose one of these two:
Golden Dragon Medical Qigong Intensive: Alchemizing Stress & Restoring Balance
or
Medical Qigong For Back Pain
How often do you make a new Online Medical Qigong Intensive?
Every one to two years. We create a new Medical Qigong Live Intensive and then film it in a studio and then make it into an Online Medical Qigong Intensive.
How often do you make new Medical Qigong Live Intensives? 
Another great question. We make a new Medical Qigong Live Intensive every one to two years. You may repeat any of our Live Medical Qigong Intensives for additional Qigong Awareness credit towards any of our Level Programs. However the NCCAOM, CA Acupuncture Board, FL Acupuncture Board, CE Broker, FL Massage Board, and Texas Medical Board have approved each of our intensives to provide students credit only one time each.
So, I can keep making the 12 monthly payments for Level I: QI-50 and then begin Level II: QI-100?
Yes, you are welcome to do it that way also. You just won't be able to officially graduate (and receive all final documents) from either level until final payment is received and you have graduated from Level I: QI-50.
If I plan to complete Level I: QI-50 quickly but I already started the monthly payments – how does that work? 
Great question. You may complete the Level I: QI-50 training before the 12 months of payments are done, however we will wait to send your official graduation and final documents until final payment is received. You may ask for a pay off amount if you would like to finish early. You may also begin Level II: QI-100 even before receiving your final documents for Level I: QI-50, but will not be eligible to graduate from Level II: QI-100 until you have officially graduated from Level I: QI-50.
How long does it take to complete Level I: QI-50, Qigong Instructor certification program?
In general about one year. If you take the Medical Qigong Online Intensive and one Medical Qigong Live Intensive close together, theoretically you could complete the entire level I, in just a few months. Also, if you have previously taken one of our Live or Online Medical Qigong Intensives then you may complete Level I in an even shorter time frame.
What if I want to take your entire program all 300 hours? Is there a discount?
We would love for you to take our entire Medical Qigong Practitioner & Qigong Instructor Certification Programs. At this time we are not offering additional discounts on the entire program. We do however offer discounts off of live intensives and our online courses.
Should I sign up for Level I: QI-50, Online Medical Qigong Intensive, or the Live Medical Qigong Intensive first?
The order is completely up to you. If you know for certain that you want to take the Level I All-Inclusive: QI-50, Qigong Instructor certification program then I recommend signing up for that first since it includes everything that you will need to complete Level I. However, if you begin with one of our 15 CEU Intensives either online, live or live webinar format you will receive a $199 discount off of Level I (compensation for substituting one of the online intensives included in Level I). You will also only need to complete one of the 15 CEU Online Courses that make up Level I.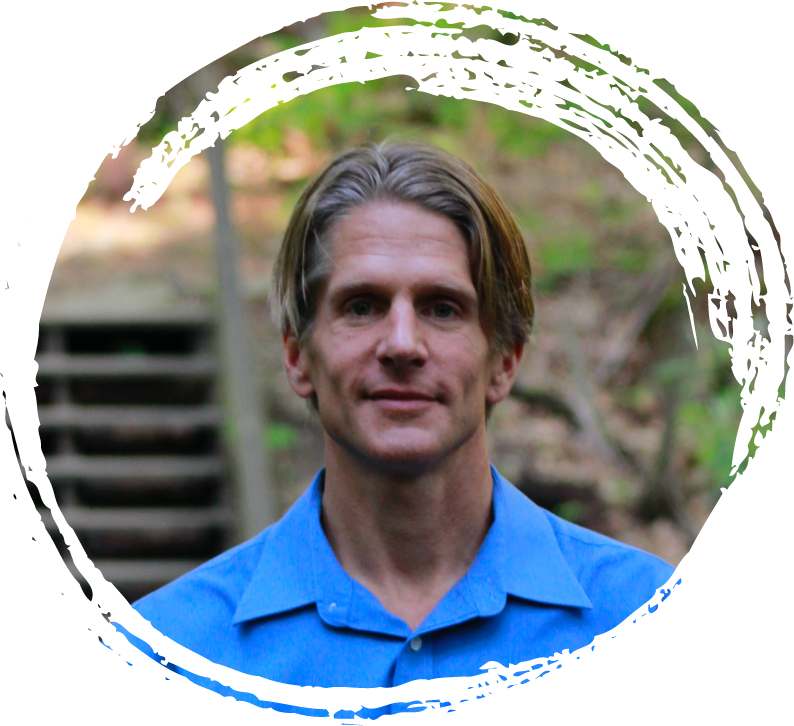 David J. Coon, Medical Qigong Master,
Head Instructor and Co-Founder
of Qigong Awareness, LLC.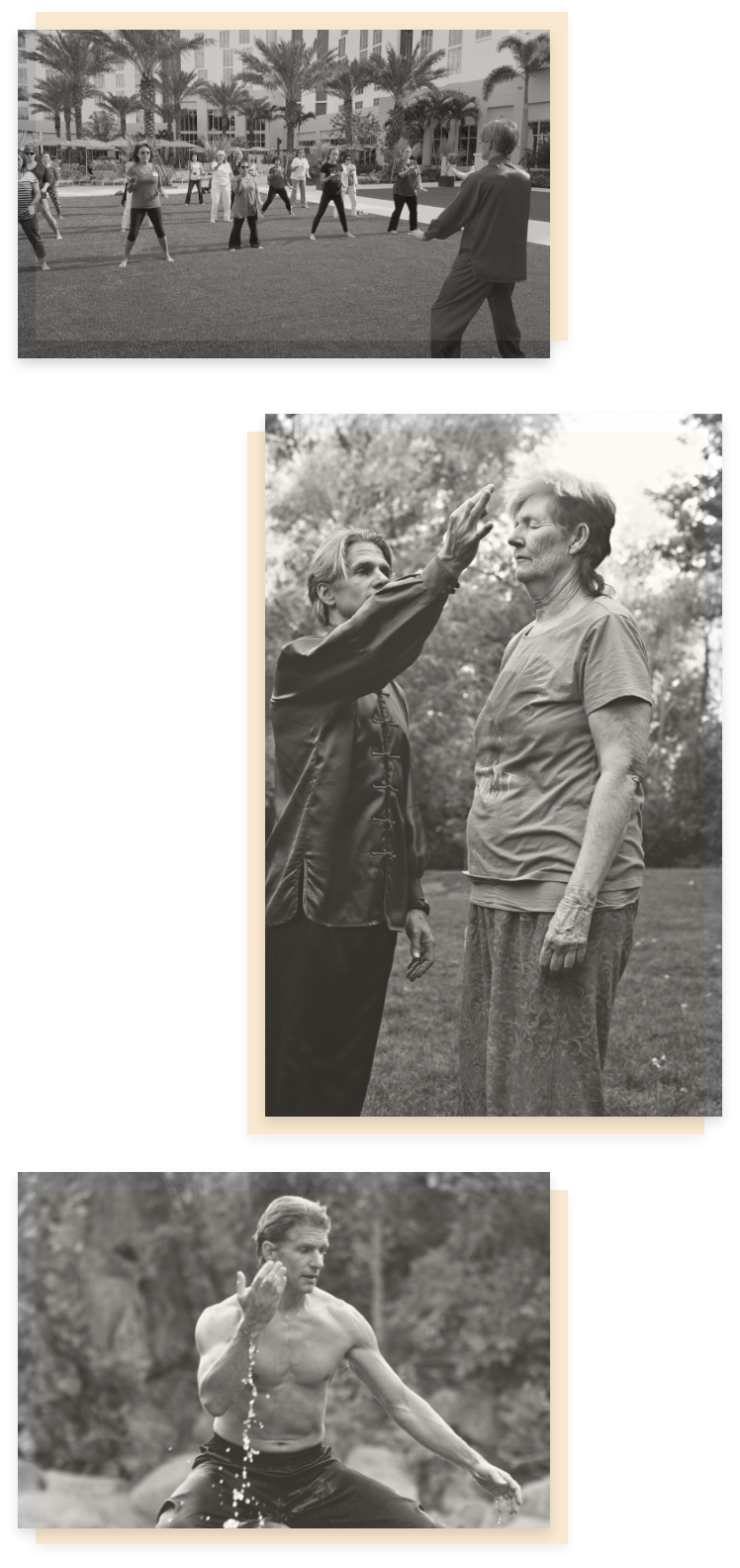 Meet David J. Coon
Medical Qigong Master and Author
David is a Medical Qigong Master with over thirty years of experience facilitating healing for people using Medical Qigong. He is currently an accredited continuing education provider by the NCCAOM, Texas Medical Board, CE Broker, Florida State Board for Acupuncture, and California Acupuncture Board.
David is the author of Qigong For Beginners: Your Path to Greater Health & Vitality available on Lulu.com and Amazon.com. David has also been featured on KGNU radio programs, in newspapers around the country, and has published articles in Magazines including "Medical Qigong and Acupuncture, A Cutting Edge Combination," featured in Acupuncture Today.
When David was fifteen years old he was diagnosed with a severe spinal disease and told that he would be crippled by the time he was thirty years old. Unwilling to accept this fate, David began intensively studying Oriental Medicine, Medical Qigong, Martial Arts and Meditation.
David learned how to cultivate and direct the energetic life force called Chi in Traditional Chinese Medicine. Through Qigong practice, David healed his spinal disease completely! David also found that his mood, his attitude, his outlook on life, and his intuition had all increased exponentially. He was drawn to teaching and sharing these healing practices and spiritual counsel with others.
David also has a vast Martial Arts background with Black Belts in Karate, Tae Kwon Do and Kenpo Karate. He has been an Instructor of Jeet Kune Do and Filipino Martial Arts. He has also studied Japanese Ju Jitsu, Kung Fu, Small Circle Ju Jitsu, Aikido, Chen Style Tai Chi, Brazilian Jiu Jitsu, Pen Jak Silat, Kendo and more..
David's Qigong Practices are underpinned by his Psychology degree from the University of Connecticut and three years of experience as a Professional Counselor in Louisville,Colorado.  He also spent three years at the University of Colorado studying Molecular and Cellular Biology to better understand the inner workings of the body on a cellular and biochemical level.
He has taught and lectured around the country to both lay people and professionals about the healing power of Qigong. David's Qigong practices are now being practiced around the world. They are simple, effective and can be practiced by anyone at any age.
Alongside of his busy traveling, writing and filming schedule David offers Private Retreats, Webinars, and Distance Healing Program in Wilmington, NC.