With renowned Medical Qigong Master, David J. Coon
FOR PEOPLE AND PETS
Distance Medical Qigong Healing Program
With renowned Medical Qigong Master, David J. Coon.
For monthly healing, Wednesdays 6-7 pm eastern time healing transmissions for the first person.
$99 / month subscription
For One Person or Pet (does not have to be in the same household.) Visit Product Page
$50 / month subscription
Add an additional person or pet to a monthly distance healing  Visit Product Page
$149 / month subscription
One Person plus an additional person or pet Visit Product Page
Distance Medical Qigong Healing Program – For People and Pets
Healing Sessions occur once a week on Wednesday evenings *6-7 PM Eastern Time 
*Sit or lie down during the above session time each Wednesday to receive the energy transmission. It is also appropriate to tune in to the energy just before retiring to bed for the night if the time frame above is not convenient. Spend 30-60 minutes before sleep in resting-state holding the intention to receive the evening's healing transmission.
David offers this monthly program of concentrated long-distance Medical Qigong Healing Sessions to those desiring greater health, energy, and vitality. Long Distance Qi transmissions will be directed to the auric field, chakras, and meridians to balance, revitalize and awaken the body's own ability to heal itself.
These healing sessions are designed to increase momentum over the course of the month. Each session builds on the next. David recommends that you do at least three consecutive months on our distance healing program to see the best results.
In the process of healing these energy dynamics, a client's physical body may go through a series of unwinding and release-type movements, including yawning, swallowing, and deep breaths. David will guide this entire process, including grounding the individual at the close of the hour.
HOW TO SIGN UP
Once you have paid, please send an email to [email protected] with your name and any additional person or pet's name who will be receiving healings. Please email us a photo and include a special healing request to bring greater focus to your healings (optional). Be sure to add in the subject line of the email: Distance Healing Program.
Your healing will start on the first Wednesday following your first payment. If you need healing sooner, please email us at [email protected] for private long-distance healing.
*This is a monthly subscription. Please email us at [email protected] if you need to cancel your subscription for the next month.
David shares about this Distance Healing Program and how to make the most of it…
How Does Distance healing Work?
Where the mind goes, energy follows. The more connected the mind is, the stronger the current. People who are sensitive to energy, children, and animals are the easiest to connect with. This connection allows an energy transmission that is calming, enlivening, and energizing, and it enhances one's connection to their inner being, which is the Source of healing.
Why aren't more people aware of their inner being?
Every living thing has an inner being. That inner being is deeply energetic. That inner being is tied not only to one's health but also their well-being, their prosperity, and the ebb and flow of their lives. When people or a beloved pet's energy is run down due to inner and outer stress, it can be difficult to revitalize and regain awareness of the inner being (inner light). This keeps us temporarily cut off from the Solution, the healing we are wanting, the movement in our life that we are seeking.
Healers, Teachers, and Practitioners
Some people who have a deeper practice of Qigong, Meditation, Yogic disciplines, etc. know how to connect to their inner being (inner light) themselves. They know they simply need to "come back to themselves," but sometimes these teachers and healers become tired often from giving too much and not receiving as much as they need to in order to balance out all of the giving they do.
What should I do the day/evening of the gathering?
Wednesday evenings from 6 pm-7 pm east coast time is the official meeting time for the distance healing program. Every Wednesday evening, David is offering a concentrated transmission at this time. There are also other meditations and transmissions that will happen throughout the day on Wednesday as David works with people and their pet's energy.
How many months of healing does it take?
This differs for many people and their pets. Some pets, for example, wrestling with an infection, might heal in one session. People wrestling with stress and a lack of positive flow in their life might see a reprieve after one month of distance healing. People who are journeying challenging life circumstances can find calm in the middle of their storm through these distance healing sessions over the course of a few months.
Finding calm in the storm is called finding inner being (inner light), and this will always be the source of answers, resolutions, and healings. Awakening and amplifying this inner light will always be the source of healing in someone's personal reality.
Should I light a candle or do anything special?
It is recommended when possible to make this a special event. Light a candle and create a quiet space. When possible, lie down and relax. If you are paying for a friend's healing session or a pet's healing session, it is recommended that you light a candle for them even if you are not receiving healing energy from David during the session. Everything is energy, and every ounce of positive energy adds to what we can create as a collective. Tipping points are brought about this way.
Will these healing sessions affect my dreams?
For those of you who notice your dreams, yes, many report that they are working with David and learning and healing while they sleep. This is one reason why it is recommended that even if you cannot join at the exact time of the healing session, 6-7 pm East Coast time, you still light a candle (if you have one and desire to) and then lie down a bit asking to tune into the Wednesday healing energy current for at least a half-hour before going to bed.
Is there a benefit for me to add a family member to the healing clinic?
Yes! Anytime you are seeking healing for yourself, it is very wise to offer it to someone else. Over time you will see that "As you give, so shall you receive." This is a Law of Existence.
Think Bigger!
Imagine people all around the world lighting a candle, lying down to be meditative and quiet, tuning in and asking for healing for themselves and asking for healing for their pets, and asking for healing for their family members, etc. Imagine no cell phones, no computers, no webinars, no outside noise or interference in that way. Every week, every month, David holds space for that meeting, and he offers his healing efforts and energy and encouragement and every month that you are in the healing clinic, your ability to tap into what is being offered (what is already there from day one) grows and grows and grows. Asking, asking, asking is very powerful, and yet to heal, better yourself, prosper, etc. you must also learn to receive. As you open to receiving over the course of one month or two or three, your ability to absorb the energy becomes greater.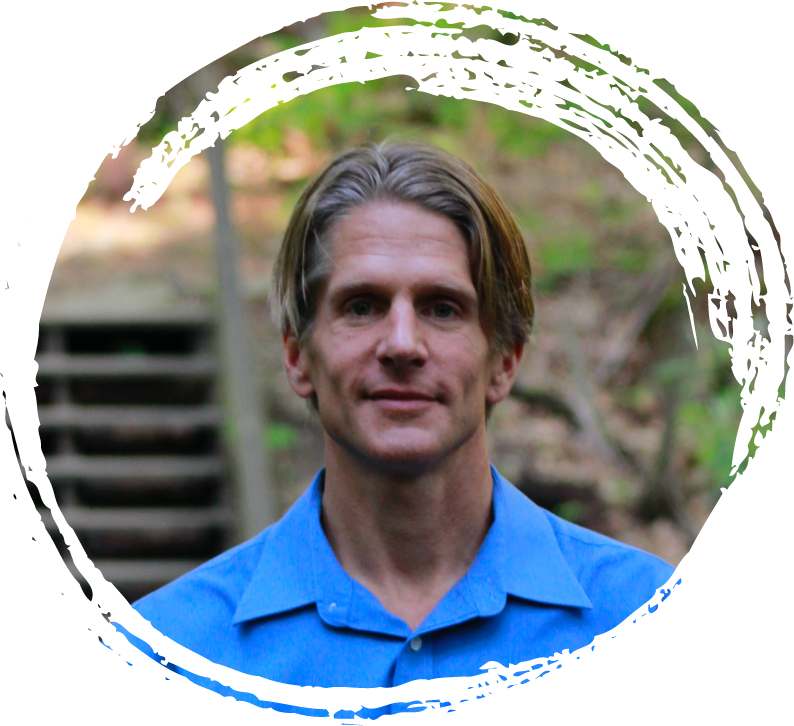 David J. Coon, Medical Qigong Master,
Head Instructor and Co-Founder
of Qigong Awareness, LLC.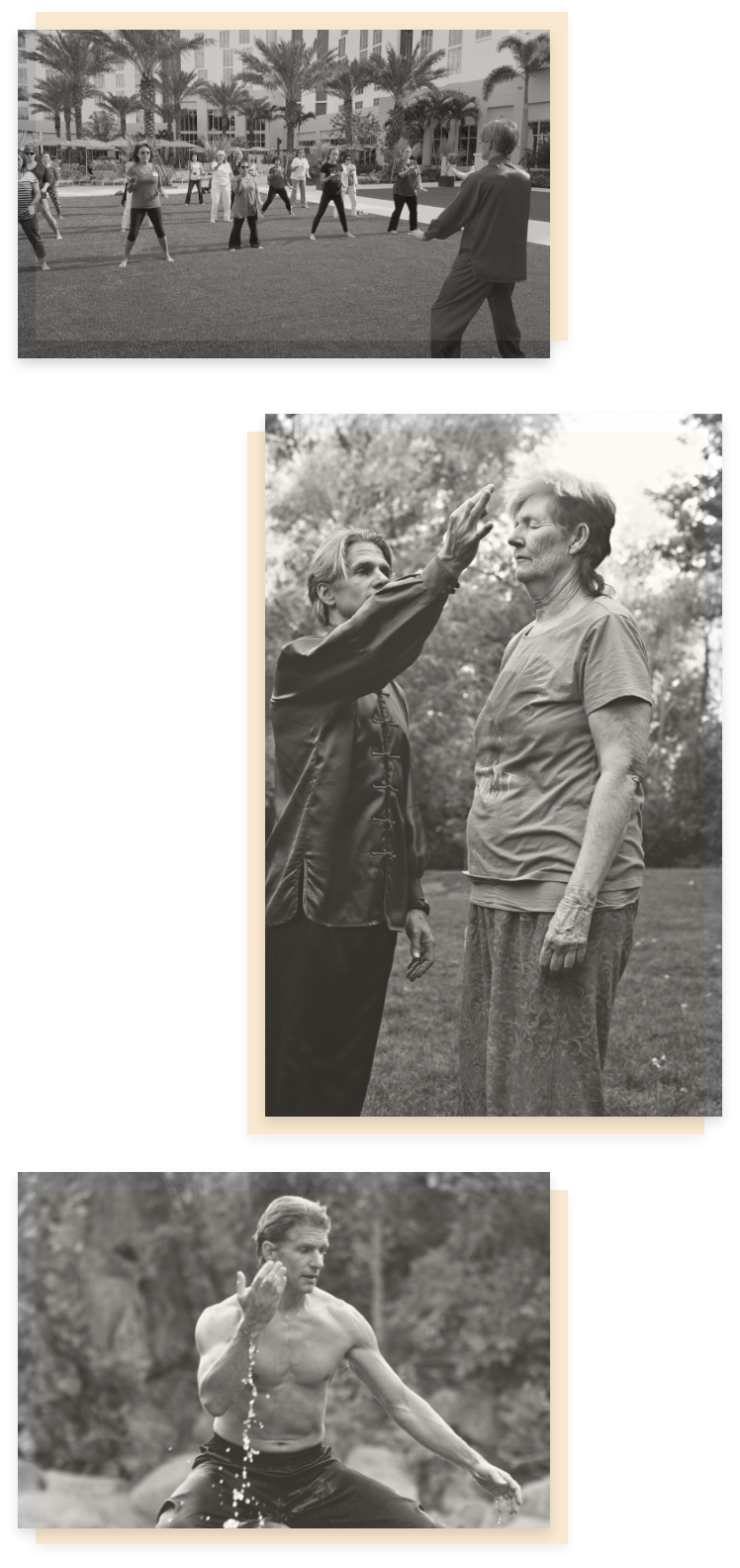 Meet David J. Coon
Medical Qigong Master and Author
David is a Medical Qigong Master with over thirty years of experience facilitating healing for people using Medical Qigong. He is currently an accredited continuing education provider by the NCCAOM, Texas Medical Board, CE Broker, Florida State Board for Acupuncture, and California Acupuncture Board.
David is the author of Qigong For Beginners: Your Path to Greater Health & Vitality available on Lulu.com and Amazon.com. David has also been featured on KGNU radio programs, in newspapers around the country, and has published articles in Magazines including "Medical Qigong and Acupuncture, A Cutting Edge Combination," featured in Acupuncture Today.
When David was fifteen years old he was diagnosed with a severe spinal disease and told that he would be crippled by the time he was thirty years old. Unwilling to accept this fate, David began intensively studying Oriental Medicine, Medical Qigong, Martial Arts and Meditation.
David learned how to cultivate and direct the energetic life force called Chi in Traditional Chinese Medicine. Through Qigong practice, David healed his spinal disease completely! David also found that his mood, his attitude, his outlook on life, and his intuition had all increased exponentially. He was drawn to teaching and sharing these healing practices and spiritual counsel with others.
David also has a vast Martial Arts background with Black Belts in Karate, Tae Kwon Do and Kenpo Karate. He has been an Instructor of Jeet Kune Do and Filipino Martial Arts. He has also studied Japanese Ju Jitsu, Kung Fu, Small Circle Ju Jitsu, Aikido, Chen Style Tai Chi, Brazilian Jiu Jitsu, Pen Jak Silat, Kendo and more..
David's Qigong Practices are underpinned by his Psychology degree from the University of Connecticut and three years of experience as a Professional Counselor in Louisville,Colorado.  He also spent three years at the University of Colorado studying Molecular and Cellular Biology to better understand the inner workings of the body on a cellular and biochemical level.
He has taught and lectured around the country to both lay people and professionals about the healing power of Qigong. David's Qigong practices are now being practiced around the world. They are simple, effective and can be practiced by anyone at any age.
Alongside of his busy traveling, writing and filming schedule David offers Private Retreats, Webinars, and Distance Healing Program in Wilmington, NC.
Disclaimer
Medical Qigong, Acupuncture and Intuitive Healing are forms of alternative medicine and are not a replacement for Western Medical Treatment. We do not diagnose or treat health conditions. We rather support the body's ability to heal itself. Please consult your physician regarding any health conditions.