With Instructor David J. Coon, Medical Qigong Master
David creates an original class each week to inspire and lead you to greater health and vitality.
Come join us for Qigong Class!
About The Class
Beginner and Advanced students welcome! Join David as he guides a unique and profound Qigong Exercise Class to bring calm, strength, and energy during this time of change on our planet.
During this time of crisis on the planet, it is most important to keep calm and protect our immune system by reducing stress and increasing our resilience to outer turmoil. Through regular Qigong practice, we can boost our immunity and be a calming presence out in the world.
Who: Adults, at least 18 years old, who are able to practice light Qigong practices that involve standing, sitting, and movement with light stretching are welcome to attend.
When: Monday evenings, 5:30 – 6:30 PM.
Where: Amber Sun
5000 Blue Clay Rd. Castle Hayne, NC 28429
Please Note:  Please come ten minutes before class begins. The class starts right at 5:30 pm.
How: Please bring $20 cash for each drop-in class. There are currently no options to pay monthly dues. Please RSVP at [email protected]. First class is free for those new to Qigong Awareness! Feel free to bring a friend!
Live Webinar – Qigong For Peace – Weekly Class – To Be Announced Soon!
$ 60.00 / month
David is offering a live online weekly one-hour Qigong Class For Peace. All are welcome! Beginner and Advanced students are welcome. Through regular Qigong practice, we can boost our immunity and be a calming presence in the world. Recordings are available for at least 3 months following the live webinar.
Weekly Live Webinar
Qigong Class Previously Recorded – April 17, 2022
Medical Qigong
Medical Qigong, a primary form of Oriental Medicine, is heralded around the world as a miracle medicine. The father of the more modern Acupuncture, Medical Qigong is sometimes referred to as Acupuncture without needles. It is a form of advanced energy medicine, which involves both hands-off and hands-on healing techniques. A Medical Qigong Practitioner is highly skilled in Qigong practice.
Qigong literally means the skilled practice of gathering universal life force or chi. In the East, it is believed one has the ability to gather exponential amounts of this universal life force energy. Once a Qigong practitioner has learned to harness this energy, he/she can also direct it, for the purpose of healing self and/or others. The more skill one has in working with their own energy system, the more proficiency they have in working with other people's energy systems.
Human beings are not completely physical but are rather made up of subtle energy fields and particles. A Medical Qigong Practitioner can sense a client's energy field and begin to decipher any anomalies in that field that might be obstructing the chi flow. When the chi becomes blocked in the blood, the lymph, the organs, and/or the meridians, then this sets the stage for accelerated aging and disease. The Medical Qigong Practitioner senses the obstruction in the chi flow and directs healing energy to release the blockage. Once this blockage is released, then the chi moves once again like a flowing river, and then the body can heal itself.
If you are a licensed Acupuncturist, Massage Therapist, Chiropractor, or another healing practitioner, Medical Qigong provides you with an amazing continuing education opportunity. Not only will Medical Qigong reignite your passion for healing and working with others, but it will also expand your awareness of the extraordinary.
How to describe it, but a sense of awe...

Wonderment…

Deep gratitude...
Medical Qigong easily incorporates into your current healing practice, and is also a powerful stand-alone healing modality.
It is known for helping the body to heal itself of an array of health conditions including back pain, neck pain, headaches, joint pain, broken bones, post surgery recovery, menstrual pain, fertility issues, arthritis, scoliosis, digestive issues, anxiety, depression, fatigue, general pain, hypertension, chronic fatigue, emotional trauma, stress, PTSD, and more...
The "New" Yoga
Qigong is the new yoga. It is becoming more popular around the world because of its amazing healing benefits.
Unlike some kinds of yoga, Qigong can be practiced by almost anyone at any age and physical ability. Qigong Exercises emphasize the breath and conscious movement. Over 70% of the toxins in your blood are removed through your exhalation. The problem with modern living is that the majority of us are holding our breath due to stress and not moving enough.
Qigong Exercise is a form of preventative medicine that helps to detoxify your blood and nullify the ill effects of stress. Qigong offers healing for an array of different aches and pains like headaches, back pain, stomach pain, neck pain, carpal tunnel, and more.
Qigong can help us manage the emotional side of stress, as well as allowing us to decompress at the end of the day or energize ourselves in the morning before an important meeting. Qigong Instructors are, and will continue to be, in high demand around the country and beyond. Hospitals, healing centers, retreat centers, gyms, yoga studios, and private corporations are now offering Qigong Classes and need Certified Qigong Instructors.
A Certified Qigong Instructor may also promote and teach their own classes. A popular model with low overhead is to offer a Saturday morning Qigong Class at a park. You can also rent a space by the hour to teach a weekly class indoors.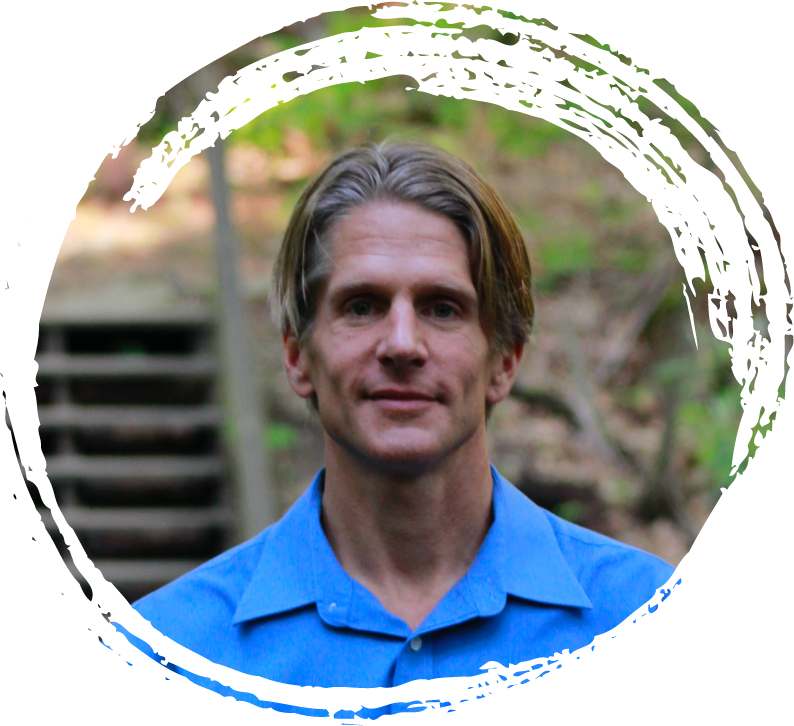 David J. Coon, Medical Qigong Master,
Head Instructor and Co-Founder
of Qigong Awareness, LLC.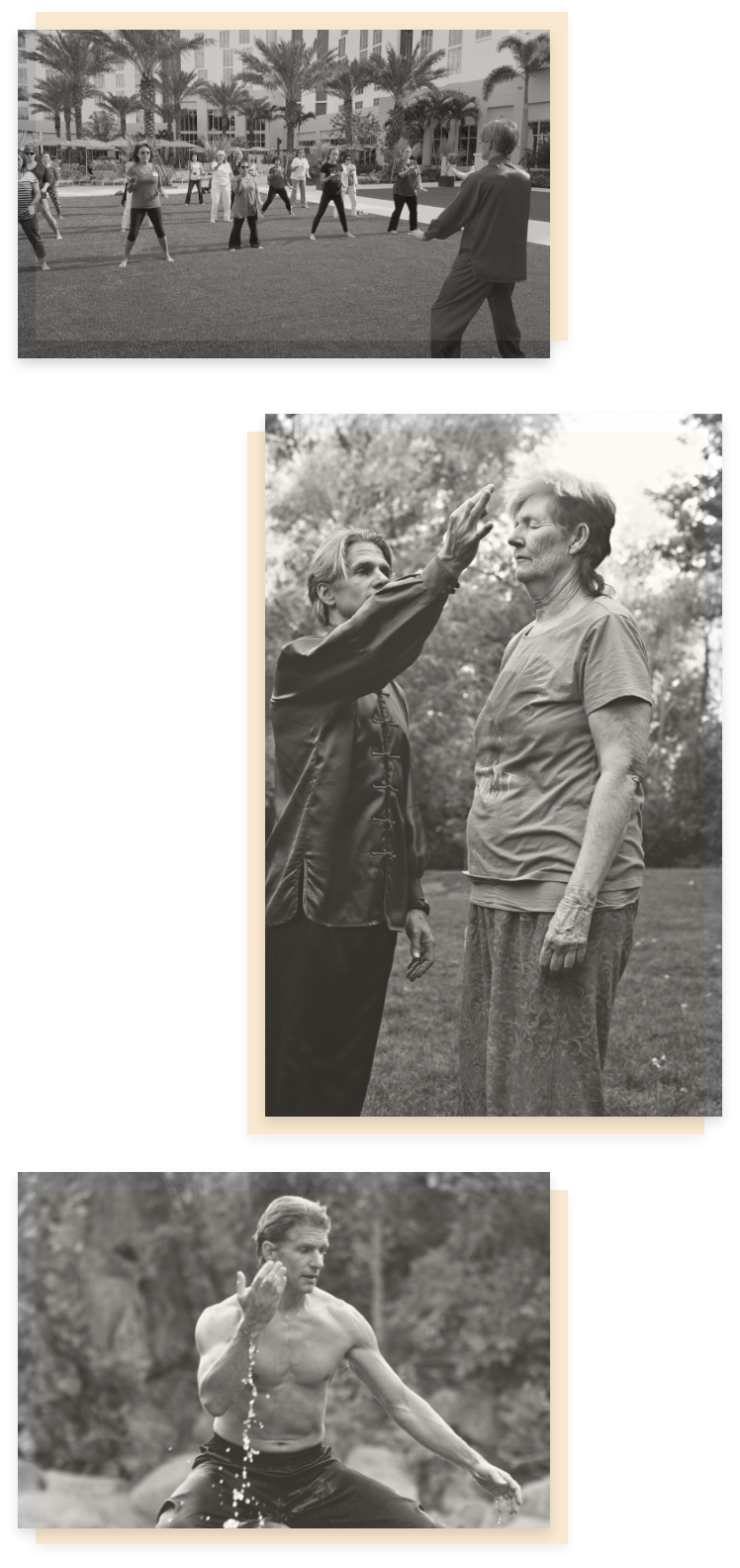 Meet David J. Coon
Medical Qigong Master and Author
David is a Medical Qigong Master with over thirty years of experience facilitating healing for people using Medical Qigong. He is currently an accredited continuing education provider by the NCCAOM, Texas Medical Board, CE Broker, Florida State Board for Acupuncture, and California Acupuncture Board.
David is the author of Qigong For Beginners: Your Path to Greater Health & Vitality available on Lulu.com and Amazon.com. David has also been featured on KGNU radio programs, in newspapers around the country, and has published articles in Magazines including "Medical Qigong and Acupuncture, A Cutting Edge Combination," featured in Acupuncture Today.
When David was fifteen years old he was diagnosed with a severe spinal disease and told that he would be crippled by the time he was thirty years old. Unwilling to accept this fate, David began intensively studying Oriental Medicine, Medical Qigong, Martial Arts and Meditation.
David learned how to cultivate and direct the energetic life force called Chi in Traditional Chinese Medicine. Through Qigong practice, David healed his spinal disease completely! David also found that his mood, his attitude, his outlook on life, and his intuition had all increased exponentially. He was drawn to teaching and sharing these healing practices and spiritual counsel with others.
David also has a vast Martial Arts background with Black Belts in Karate, Tae Kwon Do and Kenpo Karate. He has been an Instructor of Jeet Kune Do and Filipino Martial Arts. He has also studied Japanese Ju Jitsu, Kung Fu, Small Circle Ju Jitsu, Aikido, Chen Style Tai Chi, Brazilian Jiu Jitsu, Pen Jak Silat, Kendo and more..
David's Qigong Practices are underpinned by his Psychology degree from the University of Connecticut and three years of experience as a Professional Counselor in Louisville,Colorado.  He also spent three years at the University of Colorado studying Molecular and Cellular Biology to better understand the inner workings of the body on a cellular and biochemical level.
He has taught and lectured around the country to both lay people and professionals about the healing power of Qigong. David's Qigong practices are now being practiced around the world. They are simple, effective and can be practiced by anyone at any age.
Alongside of his busy traveling, writing and filming schedule David offers Private Retreats, Webinars, and Distance Healing Program in Wilmington, NC.
Disclaimer
Medical Qigong, Acupuncture and Intuitive Healing are forms of alternative medicine and are not a replacement for Western Medical Treatment. We do not diagnose or treat health conditions. We rather support the body's ability to heal itself. Please consult your physician regarding any health conditions.